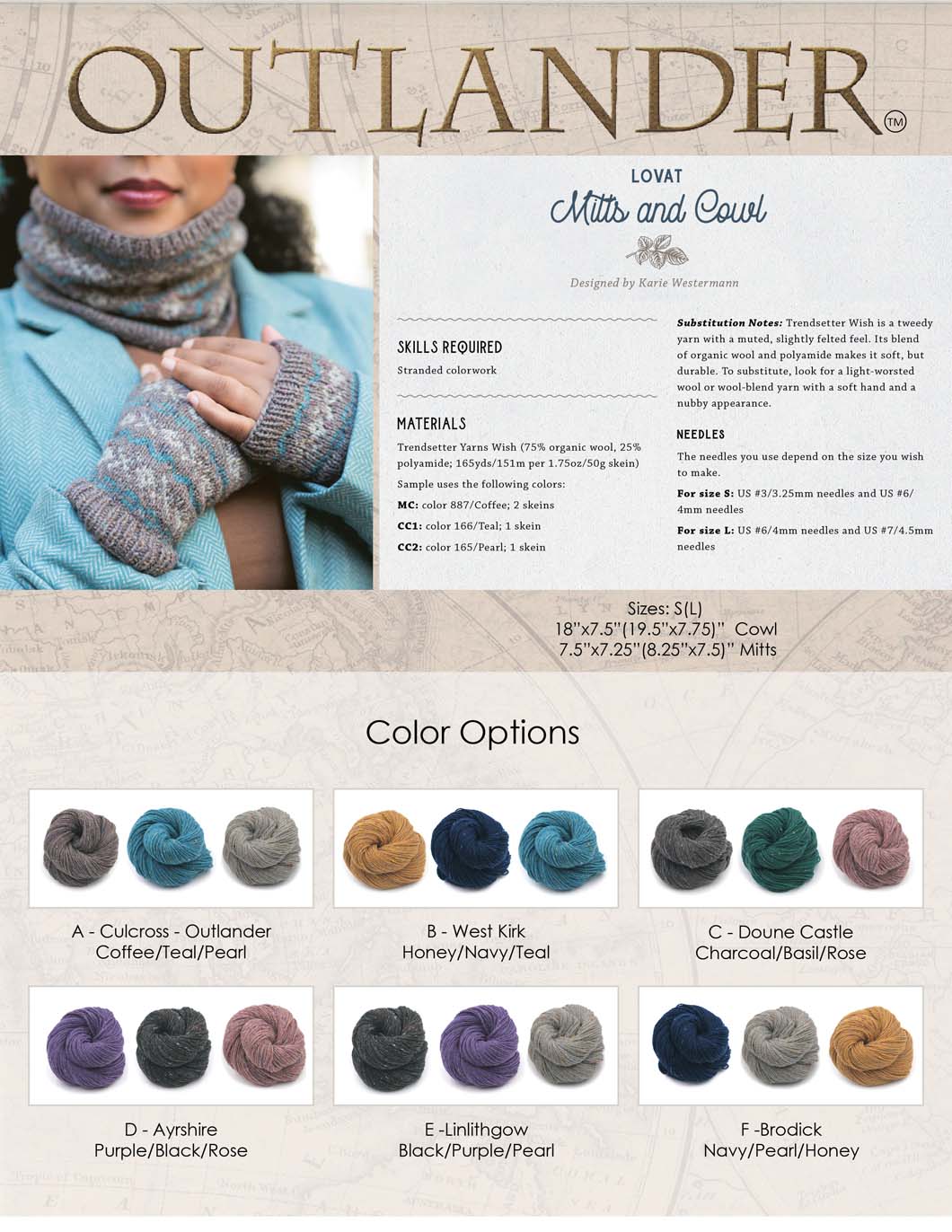 Outlander™ Lovat Mitts & Cowl
Regular price $60.00 Sale
The yarn used for this is Trendsetter Yarns' Wish.  Colors will be posted soon.
75% Organic Wool, 25% Polyamide
50 grams, +/- 165 yards
5 sts = 1" on #7 U.S. Needle
Weight: DK
Substitution Notes:
Look for a light-worsted wool or wool blend yarn with a soft hand and a nubby appearance.
Needle size will depend on the size you wish to make. For a small US #3 and for a large  US #6